Steve Khan's lead sheet:
"Face Value"(Steve Khan)

"Face Value" was actually composed during the later stages of 2001, and initially, it was going to appear on what would have been my 3rd recording with the Caribbean Jazz Project. While visiting Caracas, Venezuela during the Holiday Season, I was able to make a nice sounding demo of the tune with the help of Rafael Greco. However, without the sound of the electric guitar playing the melodies, which appear in all the various [A] sections, somehow the 'feeling' of the piece would be left in question to most listeners. So, Rafa and I took the demo over to the home of another dear friend, singer/composer Guillermo Carrasco, and he was kind enough to record my ESP Strat direct into the board, with a nice amount of reverb, and the demo was ready.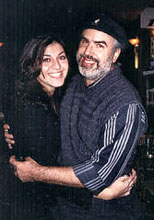 Once I had left the Caribbean Jazz Project in '02, I just could not envision that I would ever record this particular tune on a recording of my own. As everyone knows, I don't enjoy playing with keyboards all that much. So, along with 3 other tunes, "Face Value" was just laying around, and I hardly ever gave it a thought. Not so long ago, I reconnected with Randy Brecker and decided to just send him the demo and the mini-score to see if he might be interested in recording the tune. I knew that the [B] melody would be great for him. It wasn't long before Randy wrote back, and said that he "loved" the tune, but, he just had no idea as to if or when he might ever have the opportunity to record again as a leader. And, he had two albums 'in the can' awaiting release. I think that Randy's situation points out just how absurd the music business can be. After all, Randy has, once again, become a Grammy winner!!! Shouldn't someone be recording him as a leader?
So, as I was pondering just what kind of recording I was going to make, I decided that "Face Value" could actually fit right in if I also recorded my arrangement of "Have You Met Miss Jones?" - and then, included an arrangement I had done of "Moon and Sand"("Luna y Arena"), which was recorded as a bolero. That song already featured two of my closest friends in Latin music, the great, Marc Quiñones who played all the percussion(timbal, conga, bongo, güiro, and maracas), and Rubén Rodríguez, who played Baby Bass on it. However, to perform both "Face Value" and "Have You Met Miss Jones?" live in the studio, I knew that I wanted to have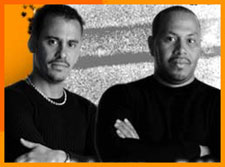 Bobby Allende there on conga. Bobby, Marc, and Rubén have played on 100s upon 100s of Salsa hits during the last two decades. They make a most formidable rhythm team. Not unlike the "Moon and Sand" track, "Face Value" operates between being played as a bolero, but also as a cha-cha-cha, perhaps at the slowest end of the tempo spectrum to where it could qualify as that. Those in the know, call this a "bolero-cha." But, another important element for these tunes would be decidedly different, and it necessitates the presence of keyboards to realize the fruits of my Clare Fischer harmony studies. And so, I knew that I would have to call upon the stellar musicianship and harmonic sensitivity from the creator of spectacularly beautiful keyboard sounds, Rob Mounsey. I was certain that if this role was in his hands, everything would come out as I had envisioned.
As the November 27th recording session in Avatar's Studio 'C' was drawing closer, I began to feel that I really didn't want to play my ESP Strat throughout the performance, especially during the solo section. Let me try to explain just why this is the case. If anything, I associate this 'style' of playing a Strat expressively, with the subtle usage of the tremolo arm, as drawing upon the 'romantic side' of Jimi Hendrix. When engineer Malcolm Pollack heard the sound and style of this melody, he thought that this was in the style of James Calvin Wilsey's playing on the Chris Isaak hit, "Wicked Game."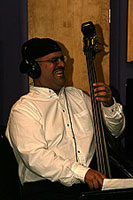 However, I have been playing this instrument in this way, when people would allow me to do so, since the '70s. But, to this day, my favorite example of my own playing in this style is on another composition of mine, "Dr. Slump" which appears on the "EYEWITNESS" recording.
As I had already committed to playing my Yamaha APX-10N, nylon-string, on "Have You Met Miss Jones?" I began to drift in that direction for this tune too. But, after a bit of time, that didn't feel right to me either. And so, I brought out my Martin MC-28 steel-string acoustic, and suddenly, I knew that this was just the right alternative voice to the Strat for this piece. However, this presented a small recording problem, because Studio 'C' at Avatar is not really large enough so that I could be adequately set-up to play both electric and acoustic, jumping back and forth between them live. So, I needed a strategy for just how to best execute being able to solo live with the other players. As we were to be recorded to a Rob Mounsey prepared keyboard track, I decided to overdub the Strat part first, so that we could all hear the main melodies live. Once that was done, we all played together, and I performed the entire piece on the Martin. This is what you now hear.
On "Face Value" letter [B] serves as yet another tribute to the harmonies of Clare Fischer. But, not only that, the construction of the melody, the intervals, and its rhythmic phrasing, are also influenced by Clare's style of composing. Randy Brecker's flügelhorn was the perfect voice to state these melodies.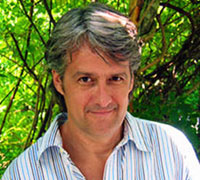 And, as I had anticipated, Rob Mounsey did a beautiful job of adding his own style and personality to the interpretation of the beautiful voicings which support the melody. During the solo sections, letter [B] becomes [D], and the harmonies are executed in the classic keyboard cha-cha-cha rhythm. You will notice that each harmonic zone has added clusters, which is my sense of what Clare might have done were he playing this himself. At the end of [D], I included the first of two 'breaks' to add some spirit to the arrangement. The 2nd 'break' occurs in bar 3 of [C2]. It was so much fun watching everyone execute these moments with grace, and touch of funk!!! It is known, at least in Latin music circles, that Marc Quiñones arguably has the 'greatest' timbal "avanico" in the world. I certainly would never argue with that. Each time he brings in a section with his "avanico," I pretty much get 'goosebumps' just wishing that I could do something like that.
After the acoustic guitar solo, Randy picks up the melody again at [B], and then, I briefly reprise the main Strat melody at [A3] before we move on to a Fade at letter [E]. Randy and I decided that we would first trade 16 bar sections, and after that, we would go down to 8 bar sections. After the first 32 bars, at [E2], Rob switches to another Fischer-ized cha-cha-cha version of the four chord changes. As he always does, Rob plays those clustered voicings with just the right touch and feel. It is remarkable how easy it is for a ballad, anything at a slow tempo, to become 10-minutes long without any effort at all.
As fate would have it, the date of the recording session, November 27th, happened to be Randy's birthday. So, being the sentimental old fool that I am, I decided to conspire with his lovely wife, saxophonist Ada Rovatti to see if we could surprise him with a nice cake. Of course, we succeeded, and it was a really great moment, because Randy had NO idea that I knew that it was his birthday. The smiles you see in the above photo, though taken somewhere else, and at another time, greatly resemble what I saw that November day at Avatar. I think that a 35+ year friendship deserves a special moment like that!



[Photos: Randy Brecker w/ Ada Rovatti(Mrs. Brecker); Marc Quiñones and Bobby Allende;
Rubén Rodríguez; Rob Mounsey]