The Columbia Years('77-'79)


[Fred] If I tell you that these three discs form a trilogy for your French fans, don't tell me that it is a surprise! Well, I'd like to know how it all happened? How did you get this contract? Was it a "three record contract"?
[SK] Well firstly, there's really no such thing as a "three record deal" - ALL record contracts are ONE record contracts, and the company has ALL the power. They can renew the contract after one record, or they can drop you as an artist. In other words, if you sell well, you get to stay and make one more record. If you don't, you are gone. Or, it's possible that, if the president of the label really liked you and your work, you could get to stay, even if your sales are bad.
I was signed to Columbia Records in 1976 by Bob James on the forceful recommendation of Bobby Colomby, who had loved my work as part of the Brecker Bros. Band. I owe the two of them everything for that opportunity.

[Fred] Did these records sell well in the U.S.?
[SK] In those years, Columbia Records was exceptionally powerful, and the music business was very different. The Fusion Era began in 1967-68 and reached a peak in the early '70s when you had Jazz artists, now Jazz-Fusion artists who were selling enough to garner gold records, 500,000 copies. That was just unheard of, but it happened. And it happened fundamentally because of, what we came to call, "Free-Form FM Rock Radio." One minute a stoned-out DJ could play Joni Mitchell, the next minute it was Miles Davis, then Sly & the Family Stone, then Weather Report, then Hendrix, etc.!!! Young people got to hear music that they would NEVER have heard otherwise. And so, the Jazz-Fusion artists sold records.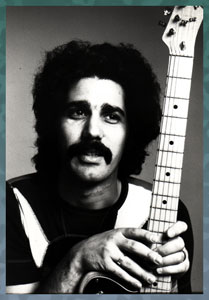 As it is with almost all things in the USA, as a culture, we tend to run things into the ground, and so everything becomes useless or obsolete quickly. The same would be true for music. And so, by the end of the decade, and the arrival of 1980, it was all OVER!!! And Columbia completely, cleaned-out their roster of Jazz-Fusion artists, including me! It was so sad and depressing at the time.
Sales? "TIGHTROPE" did the best of all of my albums for Columbia, and sold well over 100,000 copies worldwide. As I was given the opportunity to produce myself for "THE BLUE MAN" and "ARROWS" my sales went down, even though, for me, the music was better, and more fully representative of what I wanted to play.

[Fred] About the players, it is almost a family playing there: all these cats sound like "friends" to us, even if I don't know them personally! For us, these musicians, including you, of course, represent an era, a musical world in itself. How did you choose the players? Did you have total control and freedom to select the musicians? Who were the most involved players in the music ? Everybody? The music was in a way close to the Brecker Brothers' music, but very different too; more "guitar oriented", with an R&B feel. Do you agree? Do you think that this music has aged well?
[SK] You're absolutely right about one thing. I viewed us as a musical "family" too. And, one of the reasons that I had left the Brecker Bros. Band in 1976 was that I felt the vision that I had for what we could potentially be doing was being lost or diluted by more commercial pressure from Clive Davis at Arista. I hated that.
So, in a sense, I wanted my recordings to be an extension of the best of what I thought the Brecker Bros. Band could have been doing. So, I just continued with basically the same personnel, and more of my own music, which was, as you stated, more guitar-oriented. No one at Columbia would have ever argued about the musicians who played on those three recordings.
Each player contributed some touch, large or small to the arrangements, and the performances. There was always an open dialog between everyone.
As for the music aging well over time, for me, not really. I don't believe that the compositions, especially mine hold-up too well. Some do, some sections of some tunes do, but some of the tunes frankly just sound stupid to me, almost juvenile. But, at their best, they do have a particular charm to them. However, what does hold-up for me are the performances of the other musicians, they were brilliant. Michael Brecker; Don Grolnick; Will Lee; Steve Gadd; David Sanborn - and the stellar sound and feel of the Brecker Bros. plus Sanborn mini-horn section. Nothing like that!!!

[Fred] What do you still like/love about them? If you had to record some of the tunes again, would you change the arrangements? Some melodies are pretty cool...
[SK] I don't know that I would ever re-record any of that music, but, if I did, I would certainly amend the arrangements, and create new solo sections that have more chord changes, as opposed to a lot of one-chord jamming.

[Fred] Who were your biggest influences at that time, as a guitar player? Did you want to create another kind of jazz-fusion, or just follow the movement?
[SK] When I moved to New York, my guitar heroes were: Wes Montgomery; Kenny Burrell; Grant Green; and Jim Hall. But, during my college years at U.C.L.A. in Los Angeles from 1965-69, a period of incredible discovery for me, I saw the arrival of both George Benson and Pat Martino, and loved their playing as well. But, the Fusion Era, from a guitar perspective, had already been ushered in by Larry Coryell when he appeared as part of the Gary Burton Quartet. That was the beginning of everything!!! However, I arrived in New York in 1970 thinking that there would be a Jimmy Smith style organ trio on every street corner, and I could gain the experience of really learning how to play first-hand.
In truth, I wasn't prepared for what was happening! The Fusion movement was so unexpected in a sense, Jazz, as we knew it, virtually disappeared, and so did the large hollow-body electric Jazz guitars. I arrived in New York with 4 guitars: My Gibson Super 400, a David Russell Young acoustic steel-string 6-string, and one his 12-strings too; and a Gibson Les Paul "fretless wonder"(which was terrible for me). Suddenly, my Super 400 just didn't seem to have a place in music, because John McLaughlin had arrived, zoomed right past Larry Coryell, and he became the standard of where music and the guitar were headed - at least for a time.
But, during all of this, the Brecker Bros. Band was the only horn band, with a real horn section, so we occupied our own area of the music - we were all proud of that.

[Fred] The first album was produced by Bob James, and the next two by you, with the last one being co-produced with Elliot Scheiner; what was the difference? More freedom? More control? Less pressure?
[SK] When you are allowed to produce yourself, there is always going to be more control, and therefore more freedom, but less pressure? No way!!! There's more pressure, and you learn quickly that each recording could easily be your last. When you go from 100,000 in sales, to 40,000, and then down to 20,000 - you are in trouble with the company!!!

[Fred] My favorite songs: Tightrope, Star Chamber, Daily Bulls, Some Down Time (so funky!), City Suite, Candles, Daily Village. A word, or an anecdote about each song?
[SK] I'm not avoiding commenting on all these tunes that you liked, but I do write extensively about each one of them at my website at KHAN'S KORNER 2. In addition to sharing the sheet music, I write an analysis, and that's where you could find my thoughts on those tunes, and various anecdotes as well.
Briefly, I'd say this: Tightrope: a real extension of the Brecker Bros. Band sound. Great Steve Gadd! Star Chamber: my acoustic guitar sitting on top of Don Grolnick's beautiful Fender Rhodes pillow. Daily Bulls: a real piece of Fusion music, I'd probably re-record this one if I could - Don Grolnick's fantastic organ solo, plus the great Steve Gadd - WOW!!! City Suite: again, the horn section, their phrasing and their precision. Mike Brecker's solo!!! Candles: one of my first tunes, Hendrix influenced Strat work, Rick Marotta's superb drumming. Daily Village: another one that might hold-up well if re-recorded. Again, my acoustic guitar sitting on top of the brilliant and special Don Grolnick. Mike Brecker's soprano sax!!!



"EVIDENCE"('80)


[Fred] Tell me if I'm wrong, but "EVIDENCE" is the first album where you cover songs of people you admired (well, I guess you admire them all): Wayne Shorter, Joe Zawinul, Horace Silver, Lee Morgan, Monk and Randy Brecker. No compositions of your own: was it planned from the beginning? Did you say to yourself: "This is so different from what I've done before, so I want to connect with people, I must play some classic tunes"?
[SK] Again, when I was dropped by Columbia in 1980, I was just devastated and so depressed. I didn't know where I was going to go or what was going to happen to me. So during that time, I was sitting around my apartment and playing all the tunes, by myself on acoustic guitar, that I had loved so much when I was in college. At that time, my nextdoor neighbor, in the apartment directly beside me was pianist, Warren Bernhardt. He could hear what I was doing, and when we'd see each other, he'd always say, "You know, you should record all that music, I swear, I've never heard someone play Monk tunes that way!"
As it turned-out, not long after that, I was asked to play a gig at Seventh Avenue South, the Brecker Bros. club in downtown Manhattan, with Mike Mainieri; Warren Bernhardt; Marcus Miller; and Omar Hakim. Though it was a great gig, and people seemed to love it - each night only made me more depressed. I felt like I could not play anything that made any sense to me. I hated the way I sounded on my trusty old Tele - I could not find a single positive in any of it. Warren and I used to return to our apartment building together and sit and talk until the sunrise. He was so much help to me, because he had been through creative depressions like that before. Without him, his friendship and wisdom, I don't know that I would have made it through to the next place. After that gig, I never again played my Tele, it went into the closet, and stayed there!!!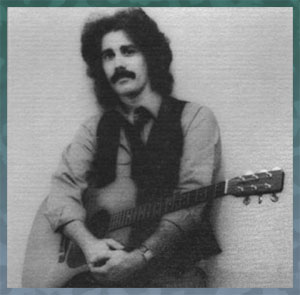 It was at that moment that I decided to record what became "EVIDENCE." This was significant in so many ways. It cleansed my musical soul, and it was also the first time that I had paid for a recording out of my own savings. It cost $6,000 to do then.
This recording had absolutely NOTHING to do with "connecting with people"! For me, this was all about finding myself again, about surviving!!! Nothing more, nothing less!

[Fred] Actually, that was not so common at that time to play In A Silent Way, Infant Eyes or The Monk Medley, of course. So, I guess that the record company was a bit anxious?
[SK] There was no record company, so there was nothing to worry about. I just did this record for myself!!! In the end, that was the great lesson, you have to please yourself, you can't worry about what others are going to think or say. In the end, Steve Backer, who had formed Arista/NOVUS, loved the recording and bought it for his label. It was the ONLY time that I have ever gotten back all of the money that I invested!!! A miracle!!! Believe me!!!

[Fred] Is it some kind of a "autobiographical" record? Did you have the side one of John McLaughlin's "MY GOAL'S BEYOND" in mind when you decided to do "EVIDENCE"? (Plus, he plays on the original version of In A Silent Way) Was it really difficult to accompany yourself ? All these overdubs. It sounds great! Personal favorites: Infant Eyes (do you also play keyboards on that one ?), Melancholee and The Monk Medley.
P.S. Produced by Steve Khan and Doug Epstein for Inspector Fuseau Productions: a nod to Peter Sellers?
[SK] "EVIDENCE" has nothing to do with "MY GOAL'S BEYOND" and my interpretation of In a Silent Way is based upon Joe Zawinul's own version of the tune from his solo LP for Atlantic. As for the production values and the layering of the guitars, at times, yes, I had a definite plan in mind, but I had never played like that really. I don't see myself as a virtuoso solo guitarist - like a Ralph Towner. I can't do that. So, I had to do this my own way, with my own vision. Ironically, years later, when dear friends and respected colleagues like Ralph and John Abercrombie have told me how much they loved that recording - I can only say that I just burst with pride!!! That means so much to me!!!
Yes Fred you've nailed it!!! Inspector Fuseau is the bumbling inspector of Fusion Music!!! A disaster waiting to happen!!!



Eyewitness('81-'85)


[Fred] I must confess this: When I bought "EYEWITNESS" in 1983, I was not expecting that kind of music at all. Why? Because this music was totally new! The only other music which served as a "sonic connection" for me (18 at that time) was The Police (they were huge in France at that time). At first, this new music sounded like a cross between Police (Auxiliary Police: is it a nod to Police?) and Weather Report. But an abstract Police, and a more meditative Weather Report, a "cool" Weather Report. I also (re)discovered Steve Jordan. Before that, he was just another Steve Gadd clone to my young ears - now I know that even before "EYEWITNESS" he was not a Gadd clone, but, again, I was young in 1983. But after this record, I thought Steve became a real innovator (and the way he played in the next years confirmed that, i.e. his performance on the great Don Grolnick's album, "HEARTS AND NUMBERS"). Of course, Anthony Jackson is amazing, but we knew that before! Except that we can really hear his playing, in a different way than ever before.
I mean: the mix doesn't put you your guitar upfront, everyone can be heard loud and clear. Was it an artistic choice? To give a tangible reality to this "new" kind of jazz-fusion, did you think/write a lot before assembling the band? How did choose the musicians? Did it "glue" perfectly together from the beginning?
[SK] The easiest thing to say is that "EYEWITNESS" without question is probably the most important moment in my life, musically and personally! In many ways, it was just a glorious accident. Planned in one sense, but completely and totally unplanned in another. When I phoned Anthony Jackson; Steve Jordan; and Manolo Badrena to participate in this grand 'experiment' I had no idea what we were about to create but, I knew one thing. These 3 musicians were the ones that I wanted to do this with, and the ONLY ones that I phoned!!! NO ONE else!!!
When we first got together at Steve Jordan's loft, I only had some little sketches of tunes - fragments - nothing completed composed - as I would have done it during the '70s. This was going to be about collective improvising - and in truth, it was antithetical to everything that I had been as a musician before. I was used to having everything neatly in its place, nothing out of order. Now? I was going to learn to get used and make the most out of complete and total chaos on all levels!
Within the context of this group, I learned how be a MUSIC-MAKER and not just a guitar player. In the end, that was what I had always aspired to be - I just didn't know it. Believe it or not, I had known Manolo only just prior to phoning him. We had played together on a Mike Mainieri recording titled "WANDERLUST" - and just being around Manolo taught me something - and I made a mental note that, if I ever started a group, I wanted Manolo to be a part of it, because he had a quality in his being that I wanted to be around - I felt that he could help me grow - but, I never said that to him!!!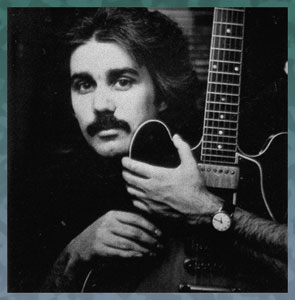 [Fred] How were the reviews when "EYEWITNESS" came out? And "CASA LOCO"?
[SK] Well, of course, it has been many, many years now - but, in general, the reviews were very good. But, I think that this form of music-making was a bit shocking from what had been expected of Steve Khan. I had gone back to the most basic possible guitar sound, and was, in essence, starting all over again - except that, this sound was closer to where I thought I would have been. So, when one critic wrote: "Steve Khan sounds like a space-age Wes Montgomery!" I was really thrilled to see that - even though I knew that I sounded absolutely NOTHING like Wes - but that someone HEARD something in what I was doing that reminded him of Wes in some way - that was just great to hear!
"CASA LOCO" was our 3rd and final record together, at least with Steve Jordan. And on this one, the recorded the music went to another level. Before we started the band, I had NO IDEA that Manolo could sing - and more than that that he could write lyrics. So, pieces like Casa Loco; Some Sharks and The Suitcase took on another quality - and we seemed to be creating an 'extended song form' that was uniquely ours.
You mentioned The Police and Weather Report before. There was one critic who wrote: "If the Police could play instrumental music, THIS is what they would sound like! Steve Khan and Eyewitness have become everything that the Police could be, and that Weather Report has been." I don't believe that we could have been paid a greater compliment than that. Both of those groups were obviously fantastic, and hugely influential to everyone - including us - though I don't believe that Anthony had ever even heard of the Police!!!

[Fred] How do you "hear" this music now? It seems that this period still has more echoes in the music you are playing today than the Columbia period. Seems that this is more "your" music, maybe, than the music of the Columbia trilogy.
[SK] I can still listen to the "EYEWITNESS" recording today, and be transported to another time. Hearing Steve, Anthony and Manolo playing like that is just thrilling. Thrilling because we went in to record when we really didn't know what the hell we were doing. That's why NONE of those tunes had endings!!!
And yes, this is, and was, OUR music - the Columbia recordings were just an extension of the Brecker Bros. Band and, of course, of the huge influence of Randy Brecker's writing style!

[Fred] Just one thing: don't you think that if you had adopted a band name, it would have been easier to reach a much wider audience? I am only saying that because the music sounds like a band's music. [By the way, I think it's time to re-release the three records in a Deluxe 2-CD Set with a 16-page booklet ! The CDs are too damn expensive on the Net! Where are the tapes?! Do you own the masters?]
[SK] I don't think too much about who we were going to reach, or how many people we might reach - but, obviously, I would like EVERYONE to love the music. But, I am a realist, and I don't believe that this will ever happen. I do, however, believe that IF people had the opportunity to HEAR this music, many of them would like it. But, that requires RADIO - and radio as it once was no longer exists that way.
A group name? This is hard to say, too late now. It's funny because in Japan, we became known as Eyewitness. The only reason we did not have a band name is that the other guys did not want to sign a contract. So, as I was of course willing to do that - these recordings became Steve Khan recordings. That's what happened!!!
As for the masters of these records? I do not own them. Even though I paid for "CASA LOCO" out of my own pocket, and was never fully compensated. I have NO IDEA what will happen to them nor if or when they would ever be re-issued, or even made available on iTunes or some other service. Record labels NEVER consult with the artist!!!

[Fred] Speaking about Weather Report, you played with the now legendary Weather Update with Zawinul: Why did this band never make it into the studio? Who was playing in this band, besides you and Zawinul?
[SK] The one and only edition of Weather Update consisted of Joe, Peter Erskine; Victor Bailey; Robert Thomas, Jr.; and me. We toured Europe and the USA for 7 weeks during the summer of 1986, and that was it. It was simply too expensive for Joe to maintain with those players. So, the band was dissolved, and soon afterwards, the Zawinul Syndicate was formed.
Weather Update was a huge disappointment for me, even though I loved playing with Joe and the rest of the guys. Joe had heard Eyewitness in Japan, and loved what we were doing - he said that we were the best band that he had heard in a decade. But, initially, Joe wanted John Scofield to be in Weather Update, but John didn't want to do it. I was quite naïve about what we could be - and I actually believed that we would be a band for years to come. It was shocking to watch it become so awful - Joe had no new music, and he refused to play the older music until new music could be worked out. So, to these ears, we sounded like a bad '70s Fusion band. I hated that. Also Joe had a very, very limited sense about what the guitar can do in the context of a band.
After that summer, once again, I slipped into feeling really low - and just as I had done in the past, I turned to the acoustic guitar for a 2nd 'cleansing of my soul.' To do that, I made the CD "LOCAL COLOR"(Denon) with Rob Mounsey in 1987. I suppose that you could say that it was an early World Music recording.

After that, I married my longtime sweetheart, Nancy - and soon thereafter, I was putting Eyewitness back together again. This time we would record "PUBLIC ACCESS"(GRP) in 1989 with Dave Weckl on drums, and again, I had to self-finance this recording. It would become twice as expensive to produce as "CASA LOCO." The recording was an extension of music that we had been working on with Steve Jordan after "CASA LOCO" but we just couldn't not keep that group in tact long enough to make another recording. It was very sad, and in the end, that's why I joined-up with Weather Update.
In the CD age, because of the powerful distribution of GRP, "PUBLIC ACCESS" remains as my most well-known and popular recording.



"LET'S CALL THIS"('91) & "HEADLINE"('92)


[Fred] Another turning point, from my point of view (but maybe I'm wrong). Your very first "jazz-jazz" record. And with two amazing players! Ron Carter and Al Foster! Was it your idea to record with these two giants? Recorded and mixed in two days, just like a Blue Note session: better for this kind of music?
[SK] The sad truth is that after working so hard at a particular concept, guitar trio plus percussion - I just came to feel that it was impossible for me to tour with four musicians(myself included) - so I wanted to make a trio recording, but I did not want to use an acoustic bass-drums tandem that had already been used by my peers. So, I knew that Ron Carter and Al Foster would be perfect for this. Actually, for 2 years before I recorded "LET'S CALL THIS" I had been playing around New York, and touring in the USA with various trios with acoustic bass and drums. Those trios included some great players like: Jay Anderson; Scott Colley; Larry Grenadier; and Drew Gress - and drummers like: Joel Rosenblatt; Ben Perowsky; and John Riley. I would have wanted to record with some combination of any of those players - but, as Japan was going to finance the next recording, they insisted that I use more "well known" players! I was not in a position to argue with the business people in power! So that's a huge part of how this came to be.

[Fred] Only one original, and eight covers: Why? At that time, did you think that the "fusion days" were over, that it was time to begin a new career? - Pat Metheny, John Scofield, John Abercrombie, Bill Frisell, the "next generation" of guitar players (after the McLaughlins and the Coryells) What kind of influence did these guys have on you when they became big in the '80s?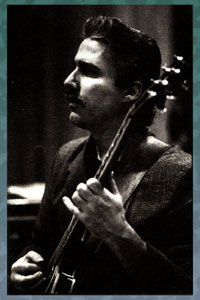 [SK] Firstly, forgive me, but I believe that your sense of history, the chronology of the Fusion Era, where the guitar was concerned, is not really accurate. Yes, Larry Coryell and John McLaughlin were certainly part of the 1st Wave. But, you must remember that right at the dawn of the '70s John Abercrombie and I were the first two to arrive in New York from out of town. Ralph Towner was already here.
John Scofield came a couple of years later. As a matter of fact, when he came here from Boston to play a gig with drummer Horacee Arnold, I lent John one of my amps - and he and I have been good friends ever since. What happened next was that Bill Connors came to New York to be part of the original electric version of Return to Forever. Bill was the first guitarist to really be playing serious "fusion" music with a fantastic blues-rock sound. NO ONE before him had really nailed down that sound. When Bill could no longer tolerate working with Chick Corea and left the band, Chick searched for someone, and made that person imitate what Bill had done - at least as best as they could. And so, he found Al Di Meola. Because of the great popularity of Return to Forever, Al became popular on his own.
Not so long after that, Pat Metheny arrived, really located in Boston, and more than his trio recording, his first Pat Metheny Group LP with Lyle, Mark Egan and Danny Gottlieb became a huge success, because people were waiting for another Weather Report album, and tunes like "Phase Dance" and "San Lorenzo" filled that void. Somewhere during all this time, Bill Frisell arrived too. So, there's really a group of us with similar musical leanings and influences, and of a similar age. I would include: Abrecrombie; Ralph Towner; Sco'; Pat; and Frisell in that group of players. Mike Stern came much later too!!!
When I was preparing music to tour as a trio with acoustic bass and drums, again, as I had done with "EVIDENCE" - I went back to all the music that I had loved when I was in college, and I chose to interpret that music. But, as I have always done, I tried to select tunes that could never be associated with any of my respected colleagues. At that time, around 1990, the only new tune that I had was "Buddy System" and that's what you are referring to on "LET'S CALL THIS."
In 1992, I recorded "HEADLINE" which brought me together again with Ron and Al, but the Japanese label, Polydor K.K., also wanted me to do some tunes with Anthony, Dennis Chambers and Manolo. So, a 3rd incarnation of Eyewitness was suddenly formed. We recorded 3 of the 9 tunes that appeared on "HEADLINE."
And yes, like most of my recordings, because of the economics, we recorded during the day and mixed all night - no sleep!!! That's how they were done. But, even though I was in my mid-'40s, I was young enough to have survived that. The records were done in 2 days total!
In between all this, I was touring Europe a lot, and mostly with Anthony and Dennis. I also did a couple of trio tours with Dave Weckl on drums. There were a lot of wonderful concerts during that time. It was too expensive for me to travel with acoustic bass.
In answer to your initial question in this segment, yes, for me the 'heavy' fusion days were over as 1980 dawned, way before you mentioned it. The recordings in the '90s, for me, were another return to what I had always been inspired to do, but now, my approach to the instrument had taken on a much more keyboard oriented style - and that was born when Eyewitness was formed.



"CROSSINGS"('94)


[Fred] I love this one because it fused the sound(s) I loved in the "EYEWITNESS"(Antilles) period with the jazz-jazz feeling of your music. Again, only two originals, but a Khan classic for me, Descarga Khanalonious, with the great Michael Brecker, who also plays on I Love Paris and While My Lady Sleeps.
[SK] I'm so pleased that you love this recording, it's a favorite of mine too. Again, produced(meaning paid for) by the Japanese, I just continued to record from the 'book' of music that I had been assembling, and that was unique to me. Descarga Khanalonious and What I'm Said were the only two originals that I had ready. Having Michael Brecker present was not my idea, it was Polydor's idea - but, obviously, as we were old and dear friends, this was easy to do - and a great pleasure and memory to be treasured.
On another note, after having worked so much with Malcolm Pollack as the recording engineer, because he had other commitments, I chose to work with James Farber - and the end result is that "CROSSINGS" is probably my most beautiful sounding recording. It is like something that someone would bring into a stereo showroom to demonstrate an amplifier and stereo speakers!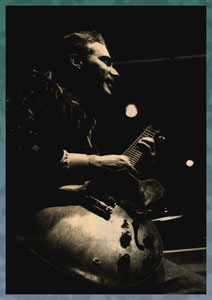 [Fred] It's You or No One is a Sammy Cahn/Jule Styne composition. What was the influence of your father in your life? I hope that this question is not too personal.
[SK] This is much too complex an issue to truly answer here. But, in brief, my father, for obvious musical reasons was a huge influence in my life. When you grow-up in a home surrounded by the arts, and a sense of culture, it has to rub-off on you. So, even if I wanted to be consumed by sports, I was learning all the great standards, and even the lyrics to all those songs. That was a great gift.
However, my father and I had a most difficult relationship, and at the time of his death in 1993, it was no better. I felt as though I had made my best effort to find a way to have some form of a decent father-son relationship with him, but it just never happened. At a certain point in time, I had long let go of any hopes of that.
The most ironic aspect of all of this is that his typewriter(writing lyrics all day) formed the soundtrack to my childhood - I never wanted to be anything like him - and yet, here I am in the computer age(and even before that) communicating with people daily, and sitting at a keypad - the modern typewriter!!! It's too ironic for words!!!

[Fred] I think it's time explain to us, in your own words, why Mr. Brecker was the The Mighty Michael. Here in France, year after year, his reputation grows. It was already high, but the word "sax genius" is employed sometimes.
[SK] I don't know what I can say that would add anything to the incredible legacy of Michael Brecker. We had been friends and musical colleagues for decades, we arrived in New York at virtually the same time, and we were in bands together long before the Brecker Bros. Band was formed. His musical brilliance is well documented, and better by others - but, beyond how great he could play, he was such a fantastic person - and very, VERY funny - witty. I loved him very much, and miss him and Don Grolnick every day!!! They were very special people, and it came through in everything that they did musically.

Again, historically, chronologically, we should note that in 1996, I recorded "GOT MY MENTAL"(EVIDENCE Records/ESC Records) but this time with John Patitucci on acoustic bass and Jack DeJohnette on drums, plus Latin percussion!!!
In 1998, needing another cleansing, I returned to the acoustic guitar and made a wonderful recording with Rob Mounsey titled "YOU ARE HERE" - sadly virtually NO ONE has ever heard this one because just 3 weeks after its release, SIAM Records went out of business. I don't really believe in "luck" - but, if ever there was some bad luck, that was it!!! By the way, this recording also featured Marc Quiñones!
Between 1999-2002, I became a co-leader of the reformed Caribbean Jazz Project with Dave Samuels and Dave Valentín. We recorded two CDs together for Concord Picante: "NEW HORIZONS"(1999) and "PARAÍSO"(2000). I wrote 6 new pieces for those recordings, and we were trying to do something new in Latin Jazz. But, after 3 years of touring, working with Dave Samuels became too difficult for me, and I quit the band in early 2002. Sometimes, I am not so easy to work with, so I must certainly take some of the blame.
After some time to think and reflect on my creative life, I realized that if I didn't self-produce another recording, NOTHING was going to happen for me. And so, in 2005, I prepared new music, and "THE GREEN FIELD" was recorded, again with John Patitucci, Jack DeJohnette, and Latin percussion. That was followed by "BORROWED TIME"(2007) with the same personnel. There is a pattern to all this.
I seem to do things in groups of 3.(Laughing) I have NO idea what that means!!!(More laughs!)



"PARTING SHOT"(2011)


[Fred] A new classic Khan with a great Latin vibe! The saga continues! The sound(s) we have loved since the early '80s continue to evolve. No sell-out to the neo-something, or to the nu electro-stuff, just pure Khan grooves and the kind of melodies we have been digging for years. Feeling at home here, three covers this time: Bye-ya, from Monk. Thelonious, is he your all time favorite composer? And two Ornette songs too, Blues Connotation and Chronology. Have you ever met Ornette?
[SK] "PARTING SHOT" is a hugely important recording for me. It is something I have been wanting to do for decades now, but I never felt ready to do it. It is, from start to finish, 100% a Latin Jazz recording. Obviously, this sub-genre of Jazz has been going on forever, but the last Latin Jazz recording led by a guitarist was Grant Green's "THE LATIN BIT"(Blue Note) in 1962. That's nearly 40 years ago!!! But beyond that, it is an experiment to see if the freedom, the looseness, the spontaneity of Eyewitness can actually meld within the boundaries of the clave with all the appropriate Latin percussion rhythms and sounds. Now, the listeners will have a chance to decide for themselves.
Anyone who has been following my recordings knows how much I have always loved interpreting the compositions of Thelonious Monk. Yes, he's one of my favorites. I had recorded Bye-ya as part of my Monk Medley on "EVIDENCE" but, I had actually never heard the original version of this tune from 1952 with Art Blakey on drums. On that version, the tune was approached with a decided Latin feel. That's when I knew that I could do something very special with it.
Ornette Coleman is another very special and unique composer, and I have loved his music since the '60s. We actually used to play Blues Connotation live with the original Eyewitness. I heard our version of it on a live broadcast from Japan from 1982. It was not a very good performance because, no sooner had we begun to play the head, I broke a string and that fucked everything up!!! (Laughing!) So, this was my chance to finally record it.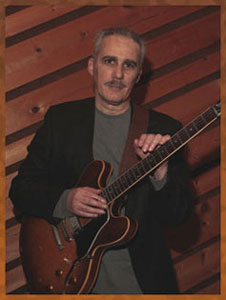 [Fred] Anthony Jackson is still by your side, Manolo Badrena too, and Dennis Chambers is now a veteran of "SK's World." How could you describe their evolution, as players, in your music? Why do you like to play with them so much?
[SK] As I mentioned earlier, Dennis has been a hugely important part of our music since 1990. When we first met, Dennis told me how much he had LOVED the Eyewitness recordings, and that he knew everything about them. When we first played together, it was like putting on a comfortable old shoe. It was as if nothing had changed - and yet, everything had changed. What was to become our double live CD, "THE SUITCASE" - though finally released in 2008, was recorded on the last night of our European tour in Köln, Germany in 1994, just 5 months after "CROSSINGS" had been recorded.
For me, anything anyone would care to know about how the three of us go about making music together is contained within those two live discs. We, the three of us, are SO proud of that recording, and so grateful that Ulrich Vormehr of ESC Records had the courage to consider releasing it. Anthony Jackson is, without question, one of the most unique musicians and bassists who ever lived. It is hard to quantify everything that he does - but, he has forced me to become a more conversational player - and that began in 1981, 30 years ago!!! Perhaps the highest moment of that is contained within "THE SUITCASE"? I love playing with Dennis, but way beyond that - he became one of my best friends. As a matter of fact, Dennis stayed at my apartment with me during the rehearsals and recording of "PARTING SHOT." It was so great to have him around. He helped me to survive a process that practically killed me!!!

[Fred] Maria Mulambo is a great Khan/Badrena collaboration: was it written before the recording sessions or created on the spot? It sounds like a cool jam session, (I love your rhythm parts) which turned it into a "rhythmic song" quickly!
[SK] Well, Maria Mulambo is a reminder of the kind of extended song form tunes that we have always explored with Eyewitness. Actually, 90% of the piece was already written long before the rehearsals and recording - but something was missing for me. And only Manolo could have supplied that magical element. The fact that the piece attempts to mix James Brown's Doin' It to Death groove with Afro-Cuban 6/8 is probably crazy enough for most people - but that Manolo chose to sing in Portuguese take things to another level of insanity, or comedy. But, as it turned out, the groove is just relentless. [Continue to PART II ]



[Photos by: Don Hunstein, Richard Laird, and David Tan]