Steve Khan's mini-score:
"The Christmas Waltz"(Sammy Cahn-Jule Styne)

It is really hard for me to believe that we have arrived at a point in time where the special project that was to become "JAZZ TO THE WORLD" is now some 20 years in the past. During the time before and after 1995, Christine Martin had served as my manager,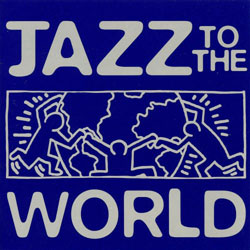 my production coordinator, one my biggest supporters, but more than that, a dear, dear friend, and that friendship remains to this day. I suppose this project could have been mentioned in any one of the many conversations that we would have, but, I knew that Bobby Shriver had contacted Bruce Lundvall about producing a Jazz Christmas CD compilation that would benefit Special Olympics. At some point, Christine offered me a spot within this collection of artists, and I was thrilled to be included. But, as it has often happened, Bruce Lundvall felt that I should be paired with another artist to broaden the appeal of my contribution. This was a particularly turbulent time for me in my personal life, as my father, Sammy Cahn, had passed away in January of 1993. And, in 1994, I was also going through a divorce. Small wonder that around this same time, for the first time in my life, I experienced a slipped disc in my lower back, and was in excruciating pain all the time. All these things considered, I thought that I could bring something special to interpreting my father's one and only true Christmas song, that being, "The Christmas Waltz." Christine loved this idea, and it wasn't long before she floated the idea that my close friends and former bandmates, Randy and Michael Brecker, the Brecker Brothers, would be my co-artists for the project.
The waltz aspect, the sense of 3/4 was also very appealing to me. At this time in early 1995, I was just in the beginning stages of diving more seriously into the world Latin music, and with more energy than ever before. "The Christmas Waltz" project was sandwiched in between my own recordings of "CROSSINGS"(Verve) in 1994, and "GOT MY MENTAL"(Evidence) in 1996. Both of these albums explored various aspects of Latin music conjoined with Jazz. I saw this particular special project as a way to explore some unique Latin rhythmic elements that had always fascinated me. At the same time, the wonderful Jule Styne melody and harmonies offered other possibilities. As it always is with album projects that can involve as many as 16-20 solo artists, there will never be enough of a budget for each track and performance to cover the expenses as one might hope for or desire. So, it seemed that the best way to accomplish what I had in mind would be if Randy, Mike and I were the only real musicians on the track. That meant that I would need to call upon another close friend, Al Gorgoni, who had his own studio, Lightstream, in downtown New York on W. 28th St., and he also had the computer equipment and skills to help me to program the track. I am embarrassed to admit that at this stage of my life, I still did not have my first computer, and really, other than as an observer, I knew next-to-nothing about programming music with the wondrous aid of the computer and any form of music software. I recall that, in addition to what might have been stored in the computer, we recorded everything else, in synch, to Al's 16-trk. Otari MX-70. It remains amazing to me that we were able to store all that information and have it last long enough to survive through the mixing stage!!!

From a rhythmic perspective, I wanted to see if I could put to use the lessons that I had been internalizing from years of listening to Clare Fischer's brilliant arrangement of "The Breeze and I" for the classic album by the Jazz Crusaders from 1965 titled, "CHILE CON SOUL"(Pacific Jazz).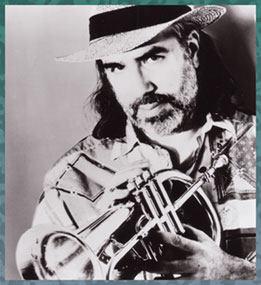 What I always loved so much about this arrangement, rhythmically speaking, was that you could feel the sense of 3/4 or 6/8 and also the sense 4/4 going against it. The abakwa pattern, normally played by the chékere, here was performed by drummer Stix Hooper, who was glued to the pattern on his snare drum with brushes. So, I felt that, if I could create that feeling with a snare drum and brush samples, I would be on my way. The influence of drummer Steve Jordan was also never far way, as I would add onto what the snare with brushes were playing a variation of Steve's kick and foot-closed hi-hat rhythms that he had created for "Guy Lafleur," which we recorded together on the first "EYEWITNESS" album in 1981. Steve's kick drum idea gives everything the sense of a 1/2-time feel, while the hi-hat alludes to what I would describe as a Jazz waltz. So, the overall impression created is that there are many cross-rhythms and feels going on at the same time. Last, but not least, somehow, I did know what the traditional cowbell pattern was for Afro-Cuban 6/8 tunes, and so, that was not too difficult employ. However, looking back, the sample that I chose was really not correct for this genre. Though played via samples, the arrangement would also include the sounds of the timbal, and the bongo.
The rest of the sounds and colors for this arrangement seemed fairly clear to me. My own voice for the performance would be on nylon-string guitar. This is certainly not the most Latin-oriented sound choice. In truth, if anything, it is adding an incongruous Brazilian element, but, I like that! I also chose to use a fairly standard acoustic bass sample, and hopefully, some beautiful string sounds. If I was doing this same arrangement today, there is no question that I would ask Marc Quiñones to play all the Latin percussion, and Rubén Rodríguez would be playing baby bass. Their presence would have made all the difference in the world. The time and energy one expends trying to answer the question, and 1,000 times, "What would a really timbal player have played there?" becomes exhausting, and, in truth, you never have a good enough musical answer. But, you must try! From a harmonic perspective, the kinds of sonorities that I used here are all related to things that, in my imagination, I have associated with Clare Fischer. Of course now, reviewing all the voicings, if I was doing this today, I would completely change virtually everything, and the harmonies would be tucked-in lower, and more often beneath the melody whenever possible.
Melodically speaking, my most powerful childhood memory of hearing this song each year at Christmas time in the house was the version by the incomparable Peggy Lee. The sound of her voice, her phrasing is still moving to me to this day. Of course, there are those who would argue that the Frank Sinatra interpretation is the one. You can't go wrong with it, but, it was really not the version that I called upon at all for inspiration here. Having the familiar voices of Randy Brecker on flügelhorn and Michael Brecker on tenor sax, I knew that they would interpret my father's song with great love and care. And, of course, there would be more than a few laughs along the way too! As my arrangement was evolving in my imagination, I knew that I wanted to have some kind of coro, sung in Spanish, in several places that would have portions of the English lyrics translated.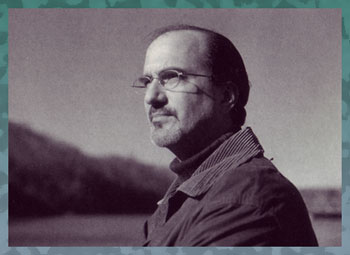 I can't be certain about it, but I believe that I must have consulted with the great keyboardist/arranger, Oscar Hernández, who recommended Néstor Sanchez to me. After a couple of conversations, and perhaps sending Néstor a CD-R or a cassette of the arrangement or Peggy Lee's version, Néstor sensed what I was hoping to achieve, and told me that singer Doris Eugenio would be joining him whenever I was ready to do the vocal date.
As I seem to be doing quite a lot these days, I had to yet again dig into my closet, and unearth the box that contains all my old datebooks, and search for 1995! When I finally found it, it was fascinating to see just how very spread out all the various significant days of this recording were. As you can see, the project began in earnest in late February, and did not conclude until early May. Even though there were only 4 dates listed in my datebook, my sense is that I probably added some extra days where, perhaps, I worked alone with Al Gorgoni at his studio to try to fine-tune all the details for whatever phase was to come. As you can see, as things played out, Randy and Mike were the last two crucial elements to go on the track. In the end, this was probably for the best, because they could hear everything else and play to that. Over the course of the recording of the arrangement, I was so very fortunate to have had engineer Malcolm Pollack(my usual collaborator during these years) along with Artie Friedman for all the important recording work, and they were ably assisted by Al's son, Julian Gorgoni.



[February 25th, 1995] - Programming of the Track
[March 1st] - Nylon-string guitar recorded
[March 6th] - Coro/Vocals recorded
[April 19th] - Randy & Michael Brecker recorded
[May 8th] - Mixing with Malcolm Pollack



As I shared earlier, during this period of time, I was in so much discomfort with the slipped disc in my lower back, in the middle of physical therapy, and desperately trying to find the right anti-inflammatory that would finally extricate me from the house of pain. I remember feeling like such a jerk walking around the studio in baggy sweatpants with a huge ice-bag stuffed down the back. This was the only way that I could get any kind of relief, momentary or otherwise, from the pain. It was a pretty absurd situation. As I was conceiving of this arrangement, I decided to use an old trick, also inspired by the Peggy Lee version of this tune, which quotes "The First Noël" during the introduction. I chose to quote briefly from another song written by my father, "Let It Snow, Let It Snow, Let It Snow." Whenever this song came up in discussion, my father was always quick to point out that, "Let It Snow" was NOT a Christmas song!!! For him, it was, in fact, a winter song!!!
If you listen closely during [I2], the Intro, you can hear that I am playing an abbreviated version of: "(The) weather outside is frightful" and then, "(But the) snow is so delightful." Those melodic notes are marked by a "bells" sound that I associate with the old Roland D-50, but I can't be certain that this is the exact synth that we used. The orchestration idea was to have the piece begin with something that says "Christmas" without resorting to sleigh bells. The next 8 bars on the nylon-string were simply improvised. Though I would hardly consider myself to be an "arranger" - one of the great feelings is to hear incredible players like Randy and Michael Brecker take something, in this case a melody that I had written, and not only bring out exactly what I had hoped for, but to personalize it in a way that clearly makes the listener feel that they both knew the song as well as I did.
My original concept was that Randy would play the first [A] section only accompanied by my nylon-string. Then, when Mike takes over for [A2], the string arrangement joins the guitar and obviously adds the element of lushness and beauty as the harmonies pass by. For my Mike's section, I took more liberties with the chords, and this contributes to giving the arrangement a more personal touch and some shape. As we hit the break in bar 16 of the section, something really magical happened as these two brilliant brothers began to play what I have labeled as the [A3] section of the melody. I remember watching them read through this section, and without even saying a word to one another, it was as if they just instinctively knew how they were going to phrase what I had written. This, of course, includes Randy taking the lead, and phrasing it in a way that makes it easy for Mike to graft himself onto Randy's interpretation. This is especially true concerning the fine-points of phrasing the long-short note pairings. Their internal dynamics are also spectacular. Again, to some, these might seem like small details, but if you really pay attention, what they did, brought everything to life, and better than I could have ever imagined. If you happen to have the full version of the performance from the CD, Randy plays one fantastic blues mannerism that is probably the very last audible sound that you can hear. I had forgotten about it, but when I listened again, I was reminded of this moment and how engineer Malcolm Pollack and I must have fought to squeeze the last little bit of usable music into the tail-end of the fade!!! Looking back, that effort was well worth it!!!
Within this arrangement, I tried to get us away from the traditional format of: head-solo-solo-head-ending. My solution was to have Mike soloing over a two-chord vamp that would call upon the soul and R&B elements of his playing. The [B] section also marked the first appearance of our coro with Néstor and Doris. When a chorus of the song finishes, the final line states:



And this song of mine in three-quarter time
Wishes you and yours the same thing, too



During the vocal session, I consulted with Néstor about the Spanish translation for that last line, and he said very simply that it would just be: "Lo mismo también." And this is the little 8-bar refrain that you hear them singing during [B2]. I can't express enough just how romantically Néstor and Doris interpreted that simple phrase. It's just perfectly done, and their voices blend together perfectly! Of course, as they're singing this, Mike plays around them in the most wonderful way, creating echoes of one of his great heroes, Stanley Turrentine. When Mike hits [B3], this part of the arrangement is highlighted by some pizzicato string accents that were intended to give Mike something else to play against. When Mike emerges from the solo section, the arrangement takes a breath as we observe the D.S., and return to the last 8 bars of [I2] and another brief moment for my nylon-string guitar.
From here, the arrangement reprises both [A], featuring Randy's flügelhorn, and [A2], featuring Mike's tenor sax. Again, at [A3] the brothers join together and play that melodic section in unison. From here we take the [Coda] and this is where I looped an 8-bar turnaround: ii-V-I-VI7 to ii-V-iii-VI7.

It was always my intention that this ride-out would feature Randy playing over the more bebop oriented chord changes, and here he finally gets the lush cushioning of the strings. To keep the interest up, some new elements and sounds appear as the section evolves. The first of these elements to appear is an acoustic piano sample playing a very traditional montuno idea over such turnarounds that emphasizes the 6th(D) and the maj7th(E) of the tonal center of F major. Even with the presence of alterations in some of the chords, this always sounds good. In this case, I had to invent a way for it fit over the 3/4 rhythm, eventually, I figured something out.
After the first 16-bars have passed, a new coro enters for 8 bars, and here Néstor translated this line: "And this song of mine in three-quarter time," which became: "Y mi canción, a tiempo tres cuatro." Then Randy continues to play for another 16 bars. As he concludes, the coro re-enters, but this time, Mike appears and plays over the coro for 8 bars, and then has another 16 bars to himself. One last time, the coro returns for 8 bars, along with Randy's flügelhorn and he plays the rest of the way out. Apart from adding in a few spoken phrases here and there, both Néstor and Doris added in one last little wonderful touch by singing "Feliz Navidad" as the piece is beginning to fade out. I can't thank them enough for every little touch they added. What they contributed gives the piece the necessary sabor to have it rooted in the heart of Latin music. I'm very proud of what we all did together.
The final phrase of the process for this one-tune project was to mix it. Everything had been recorded to multi-track tape, but only having 16 tracks. I don't remember if we had any problems concerning having enough inputs and outputs, etc. on Al's board at Lightstream Studios, but we managed. Some tracks, I would imagine, were generated by the computer, and fed to the mix. By this time, engineer Malcolm Pollack and I had recorded some 4 albums together including: "LOCAL COLOR"(w/ Rob Mounsey)(1987); "PUBIC ACCESS"(1989); "LET'S CALL THIS"(1991); "HEADLINE"(1992); and "GOT MY MENTAL" was to come in 1997. We had a great working relationship, and Malcolm knew exactly how to produce audio results that would be pleasing for us all. He did a wonderful job, and I have enjoyed working with him as much as anyone in my professional life.

I've been able to give you a bit of an overview as to just where these events fell relative to my musical and personal life, but I wanted to provide a bit of perspective relative to what was going on at this time for both Randy and Michael Brecker. Right around this time Randy had recorded his album "INTO THE SUN"(Concord Jazz) for which he won a Grammy that year! One might wonder, why was there such a long gap between the release of "NOW YOU SEE IT....NOW YOU DON'T"(GRP) in 1990 and "TALES FROM THE HUDSON"(Impulse!), which was released in 1996. This can best be explained by a couple things: [1] Mike decided to take some time off from his own blossoming career as a solo artist to tour for a year-and-a-half with Paul Simon; and [2] He then decided to make two Brecker Brothers albums: "THE RETURN OF THE BRECKER BROTHERS"(GRP)(1992) and then, "OUT OF THE LOOP"(GRP)(1994). So, you add those recordings into the mix, and the requisite touring? That can take-up a lot of years! It should also be noted that "TALES FROM THE HUDSON" was the first album that Mike would record without Don Grolnick by his side. We lost Don in June of 1996, and I don't know that any of us have been the same without his presence.
Hopefully now everyone has a little better historical perspective on just what was going on during these years in the mid-'90s, and I tried my best to locate photos of each of us that were within a year or two of 1995. For me, I am exceptionally grateful to Christine Martin who afforded me this fantastic opportunity to reconnect with Randy and Mike, all of us together to do this project. That it happened to be a song written by father that I have remembered since childhood made it all the more special. It has become a treasured memory for me.

As the years have come and gone since 1995, I have to say that the one other track on this compilation that always reaches me with its artistry and beauty is John McLaughlin's performance of the exquisite arrangement by keyboard giant, Jim Beard of the traditional, "O Come O Come Emmanuel." For me, it demonstrates that, in the right hands, crafting an arrangement that sounds like an orchestral performance is possible when just using your imagination, computer skills, and a great collection of samples. Jim Beard was light years ahead of most in this area.

On the lighter side of things, I have often wondered, what would have happened if the great Elmer Fudd had been allowed to interpret this particular Christmas song? Would it have sounded something like this?"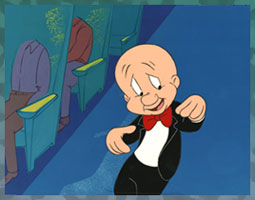 Fwosted window panes, candles gweaming inside
Painted candy canes on the twee
Santa's on his way, he's fiwwed his sweigh with things
Things for you and for me

It's that time of year when the world fawws in wove
Ev'wy song you hear seems to say "Mewwy Chwistmas,
"May your New Year dweams come twue"
And this song of mine in twee-quarter time
Wishes you and yours the same thing, too



As we say "Goodbye!" to 2014, we are hoping that everyone has a very MERRY CHRISTMAS and a ¡FELIZ NAVIDAD! And, of course, soon it will be time to say, yet again, HAPPY NEW YEAR!!! Y por supuesto, les deseamos un muy ¡FELIZ AÑO NUEVO! Wishing you all good health, happiness, and please, maybe in 2015 we can achieve some semblance of PEACE somewhere!!! Or, if that's not possible, could we all just get along a little better? What do you say?



[Photos: Randy Brecker by Paul D'Innocenzo
Michael Brecker by Darryl Pitt
Néstor Sanchez by Ed Brown
Steve Khan by David Tan]